Table of Contents/Doc Outline on the Side — like Coda
complete
Please add the ability to put a sticky table of contents/document outline on the side.
Having the outline on the sidebar makes documents infinitely more user friendly and much easier to navigate.
I don't know why all document software doesn't have this feature — can't believe apps like Notion don't have this either.
Please do it like Coda, see image below.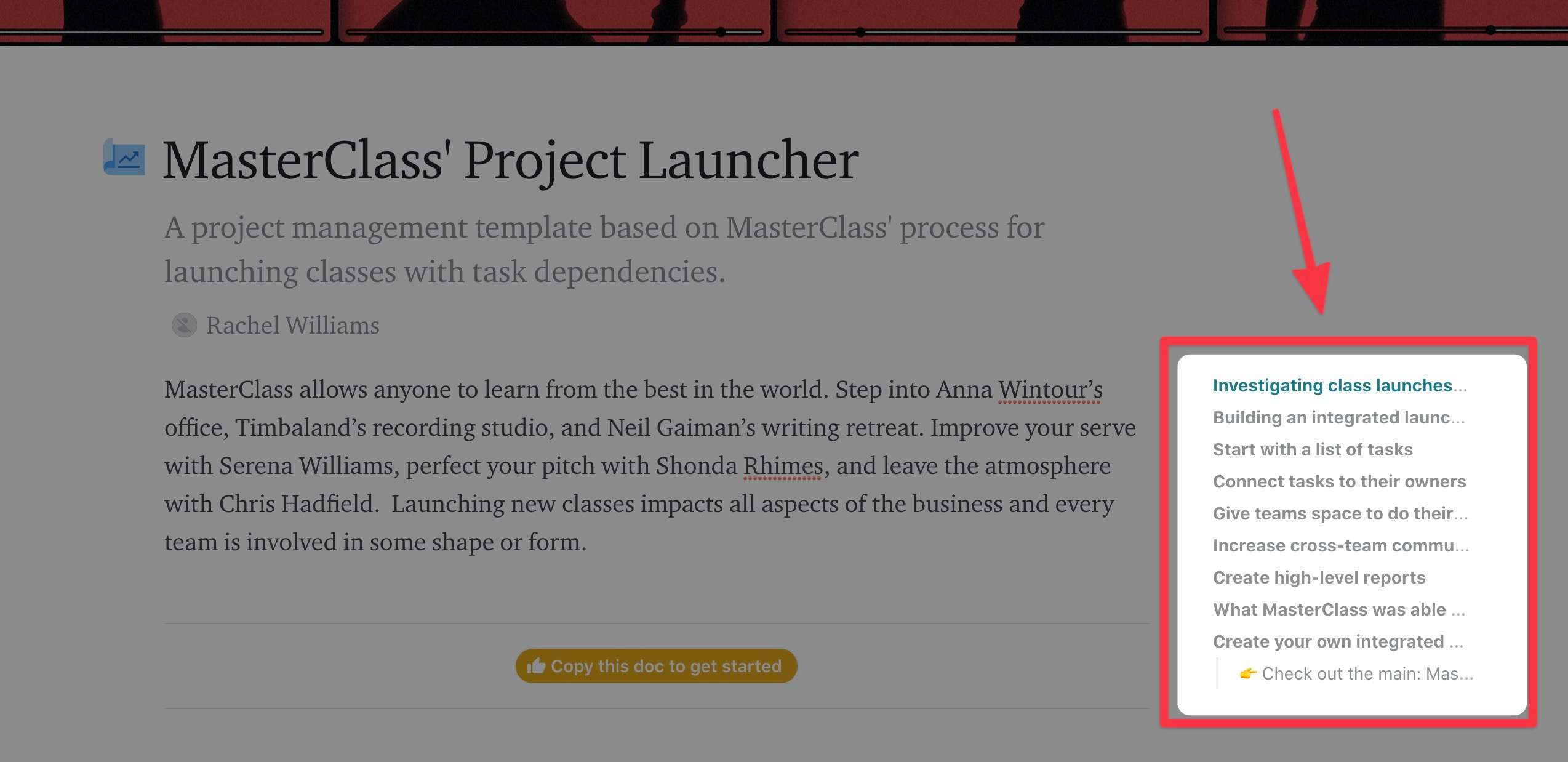 marked this post as
complete