In a busy world like ours, it's nearly impossible to get away from notifications. The trick to successfully cutting through the noise is managing those notifications effectively.
Our reminder system will make it easy for you to manage your action items in ClickUp without having to worry about when to complete them.
marked this post as
in progress
Merged in a post:
Reminders, location based reminder specifically
Adding reminders would be great since I don't want to be reminded of the due date on every task, I'd like to make just a couple.
Location based reminder, where you can choose to be reminded after you leave a certain area or when you enter it.
For example: I'm at the gym and I suddenly remember something so I make a reminder that reminds me when I walk out of the gym that I should do X.
Thanks so much for your amazing product btw!
Merged in a post:
Reminder, alarm clock
Add a reminder capability for a new task, with the ability to set the correct time. For the function to function according to the alarm clock principle as in wunderlist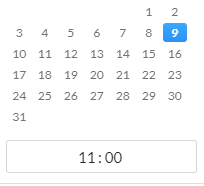 Merged in a post:
Follow-Up
I would like to be able to set a follow up date for projects. Either setting an overall followup date or a reminder after so many days with a specific status
Merged in a post:
Notifications Based on Status
It would be nice if we could have notifications when it hits a certain status and be able to assign a person to a certain status so they are aware that it is their turn to action an item vs being notified of anything and everything that occurs in that team.
Merged in a post:
Set reminders on Tasks
It would be useful if, instead of just providing the start/due date, we could also add other reminders to tasks to email us at certain times.
marked this post as
planned