Quick entry window on desktop
in progress
Merged in a post:
Desktop app - Add tasks from anywhere
Sometimes you get a great idea of something you need to do but you don't have ClickUp open, it would be amazing if ClickUp had a hotkey that launched a field (sort of like spotlight on mac) where you can add a task or reminder that would get added directly to the inbox or a list.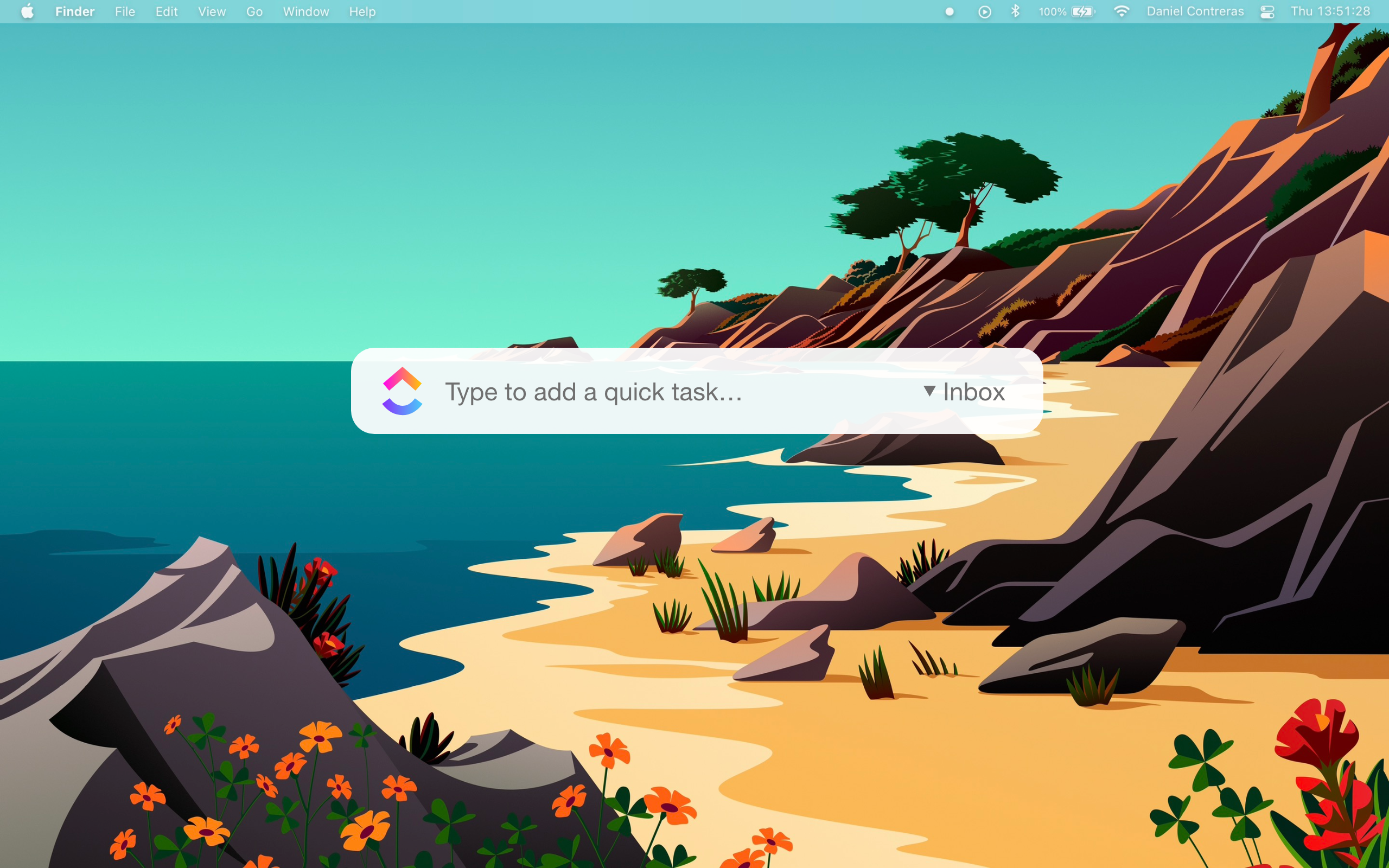 marked this post as
in progress
Merged in a post:
Desktop system tray functionality
I love small smart menu at the bottom of the both web and desktop app. I use to quick add task and track time (screenshot 2).
However, desktop app (I use linux) has an icon in system tray, but it's useless (screenshot 1).
I think it would be great, if that icon had similar functionality (like on screenshot 2). I.e. you push or hover on system tray icon, and some buttons for quick actions appear. Sometimes, you don't need to use the whole desktop application. For instance, if you go to lunch and need to pause your time tracking. In that case you even can have your desktop app minimized and use nice system tray icon instead.
Thank you in advance.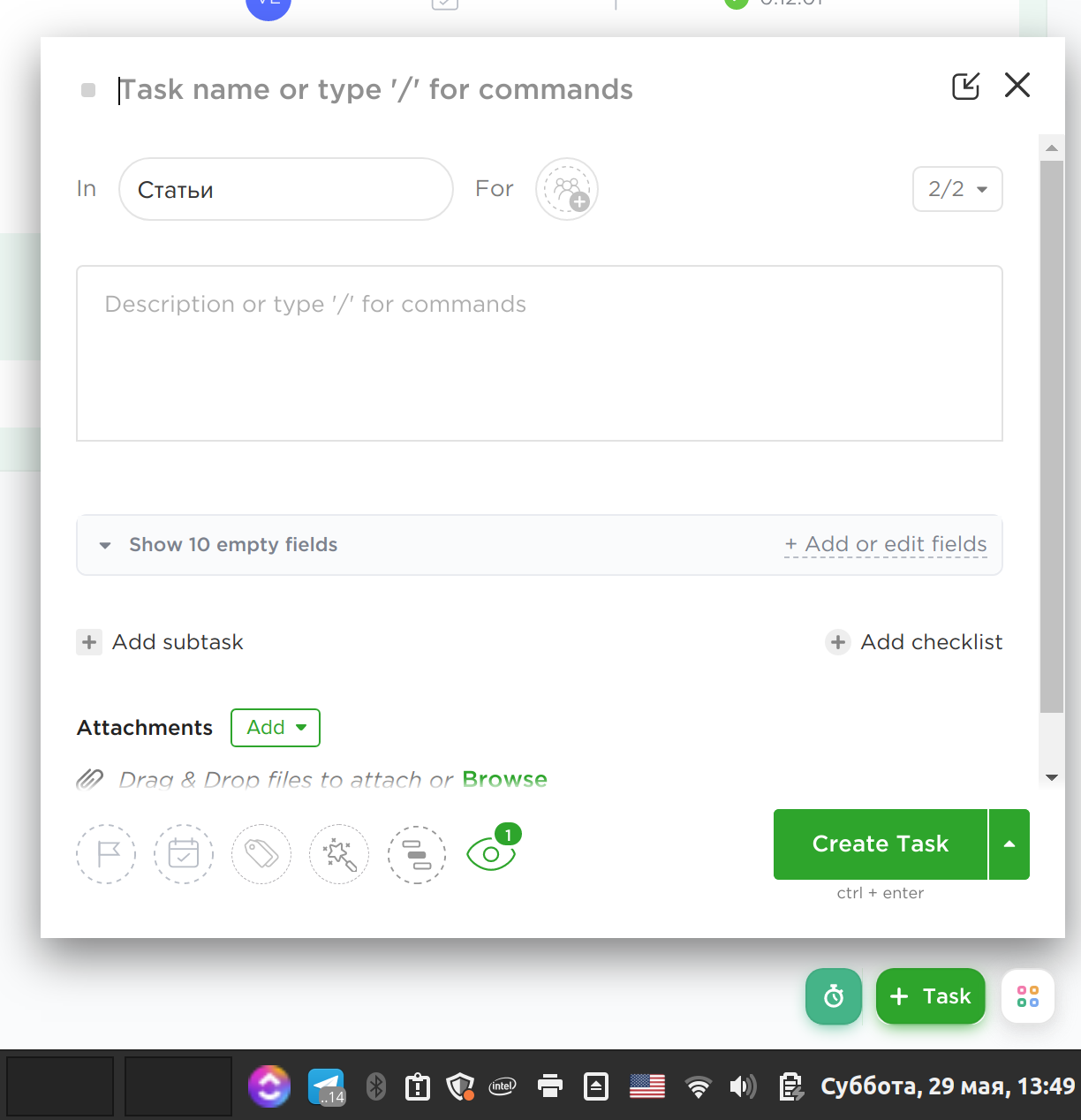 marked this post as
planned