"Group by" for List View
in progress
When you go to a project, tasks are grouped by list by default. But if you sort, those groupings are abandoned and the tasks from all of the lists are mixed together.
I'd like to be able to keep tasks grouped by list, but still sort by another field, such as created date, within each grouping.
It seems to me that the easiest way to do this would be to allow the user to choose a value to group by in addition to a value(s) to sort by.
If this isn't clear, please let me know.
Thanks!
marked this post as
in progress
Merged in a post:
Ability to show all tasks from all lists in a project (in list view) by status
Ability to show all tasks from all lists in a project (in list view) together by status without separating them in their own list with statuses. Like in board view where you can see all tasks by their status (and showing the list in tiny letters with every task)
Merged in a post:
List View layout suggestion
Currently a project's list view is divided per status. This is useful, but makes the list look like multiple sublists. See proposed change for a cleaner(?) layout.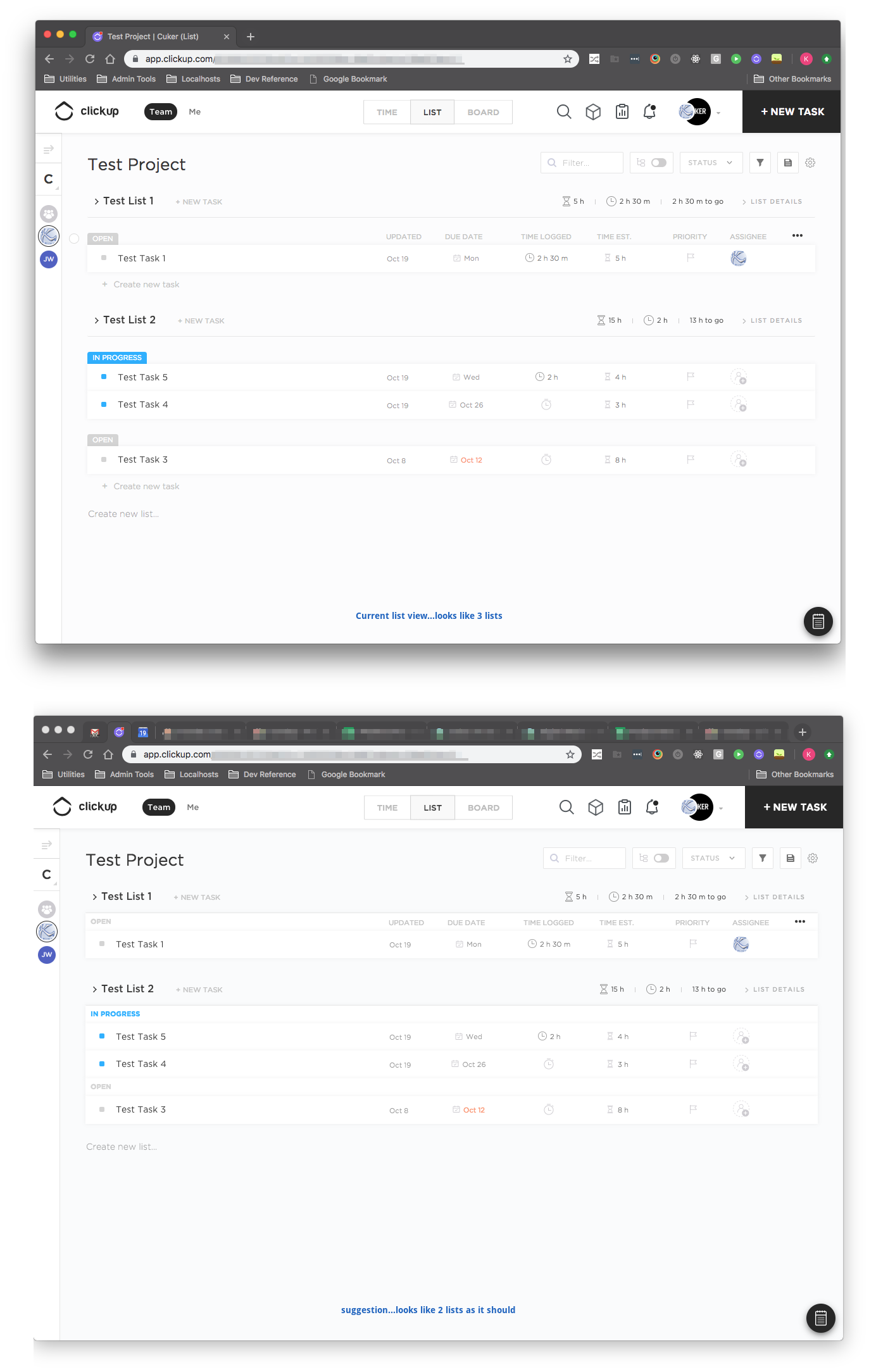 marked this post as
planned
Merged in a post:
🙏 Group filtered columns by status!
⭐ Would be awesome to sort columns not just in Ascending / Descending order but grouped by their status.
🤔 Right now, if you sort a column, it groups all tasks together and sorts in Ascending/Descending order. *Due dates already group sorted dates by Overdue, Today, Tomorrow, Future and No Due Date.
Example for client saas management...
If you have project statuses: ACTIVE > DELINQUENT > UPGRADED > PAUSED > CHURNED ... And then you have a health column with fields: Healthy, Okay, In Jeopardy, Unhealthy...
When sorting it by Health field, it would be nice to see each task stay grouped in their respected STATUS but see them sorted by the HEALTH column.
Hope this makes sense!