Automation Audit Logs
in progress
Answer these questions with audit logs!
what actions ran?
when did they run?
which ones passed/failed?
why did they pass/fail?
and more...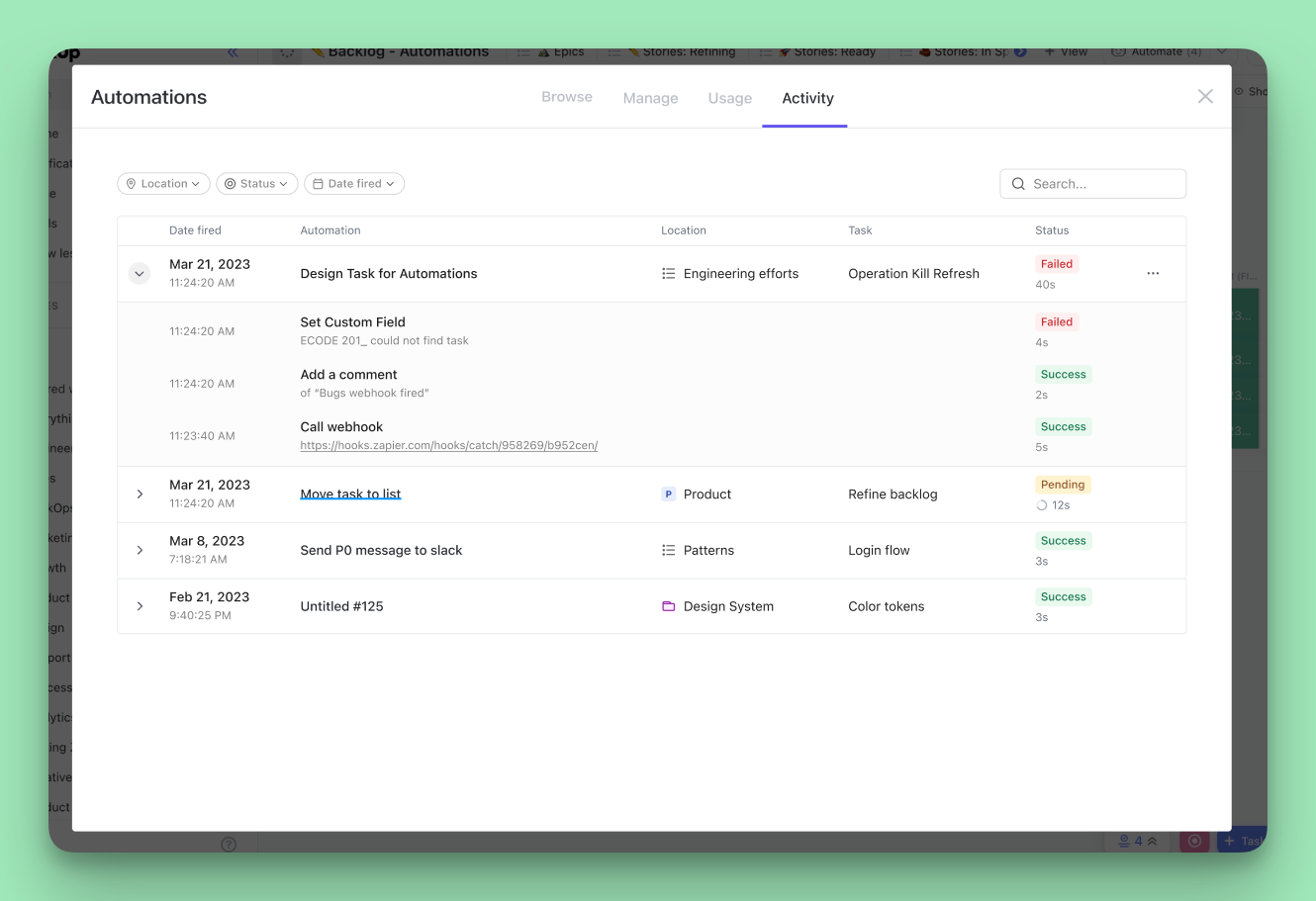 marked this post as
in progress
Merged in a post:
Be Able To Track Success/Fail of fired automations
I'm frequently having automations fail and luckily being caught manually by my team. There should be a report/dashboard to see the fired automations and whether it fired successfully or failed.
EXAMPLE: I have an automation where when you send a task to QC with specific tags, it creates a subtask with a QC template to be reviewed by the QC team (assigned to them too) and closes the original task.
Problem: Team member moves it to QC, moves on with their day because QC assignment is supposed to be automated. Hours later they realize it didn't close or create the subtask. Work/Product is now hours behind. (Investigating would be easier if you could see in a report/dashboard that the automated action failed / couldn't be carried out)
marked this post as
in progress