Table view Dashboard widget
planned
Merged in a post:
Compact table view with two dimension
We would like to have a very compact table view of tasks from multiple projects.
In Excel I can create a table that allows a very quick and compact overview of tasks in multiple projects. See picture below.
I am using one "axis"/"dimension" for the different projects. The second "axis"/"dimension" is for the different tasks that exist in each of the projects. The Excel cell itself contains the status of the task.
In ClickUp you can group tasks by custom fields (e.g. task type: "Purchase material") or location (e.g. project x).
However the groups are shown one after the other. So I have to scroll down to see all of the information. (See second screenshot.)
Presenting the same information in a more compact manner (like in Excel) would be awesome.
I could image this as a table view or as a widget on the dashboard.
The bar chart widget already allows to select which information is shown on two axis (see third screenshot). So it already has part of the functionality that I am looking for.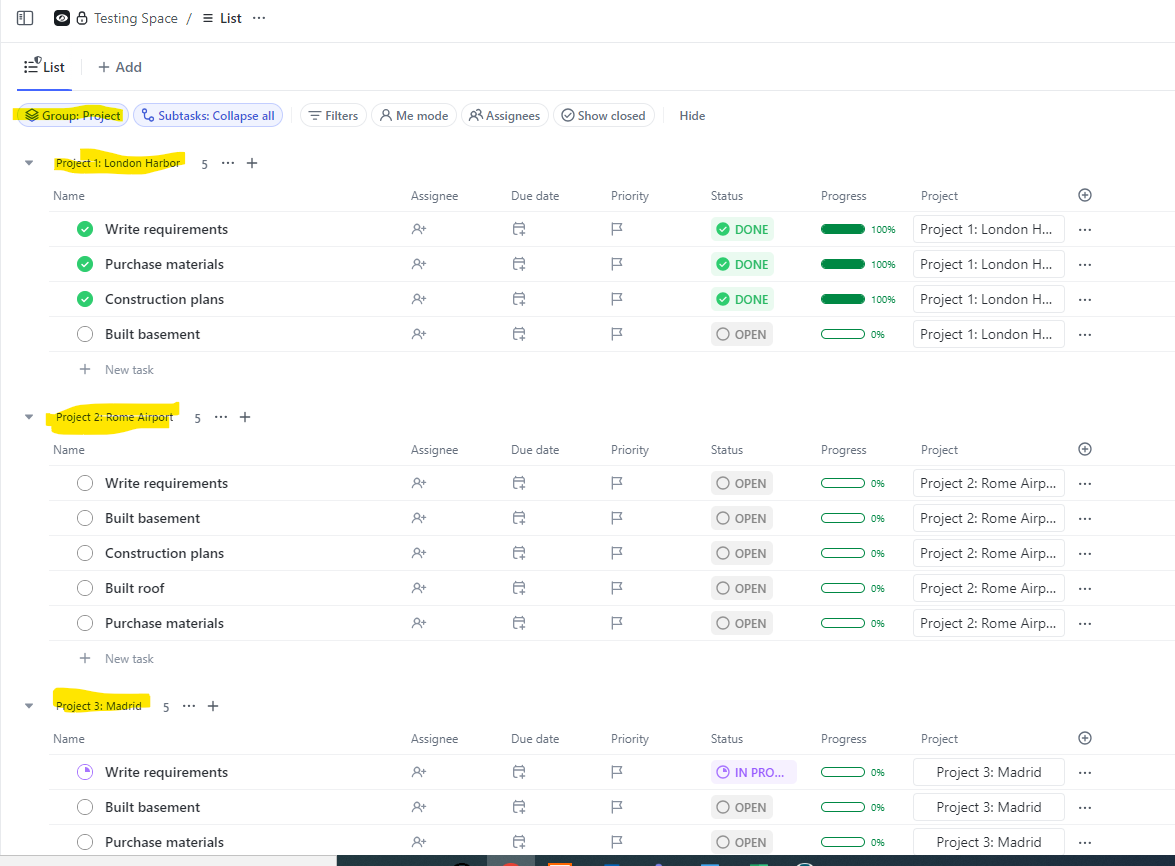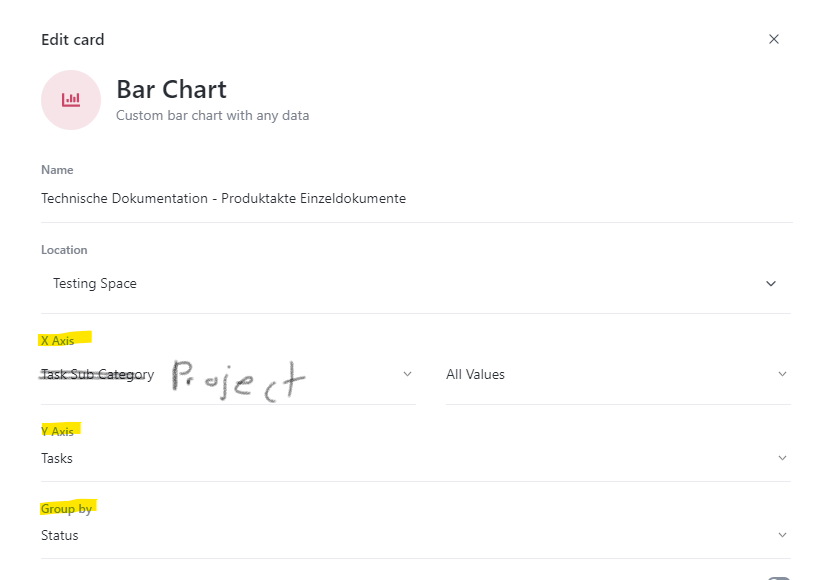 marked this post as
planned
Merged in a post:
Tables for Dashboard
We use dashboards to track similar tasks across our various projects. Batching them together for easy review by each department. It would be really helpful if you could add a table view widget like you have on the project and folder level. Right now, we can use the list which is much more clunky than the table when we are trying to sweep through quickly for tasks.