Timer does not show at all
under review
After recent update running timer stopped to be visible on right bottom corner and is visible only in task detail.
On a screenhot below there is a task detail opened and tracker is running. Beside this I have no other option to see that something is tracked.
I am using ClickUp as a guest. I hope the timer will get back.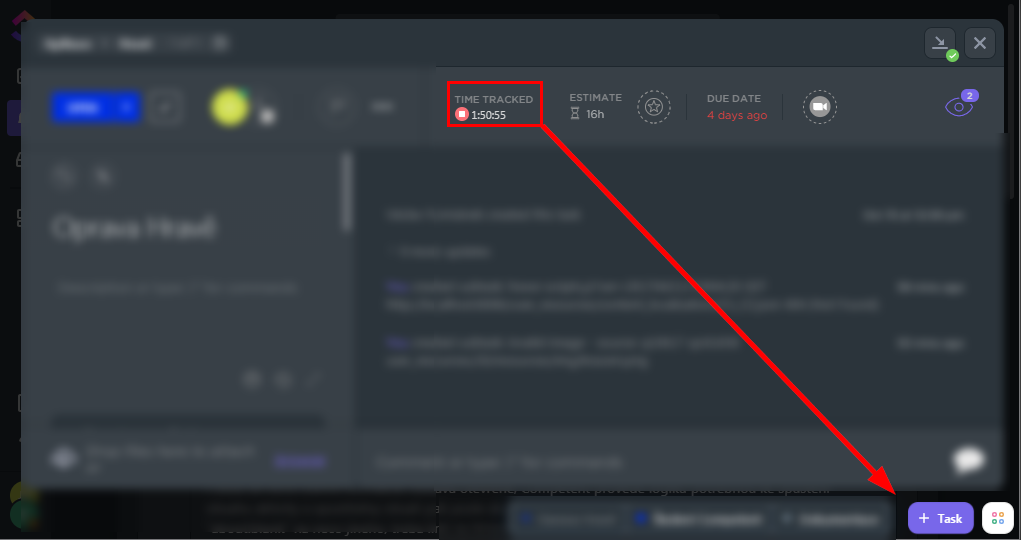 L
marked this post as
under review