issue with text searching - not finding results that it should
closed
1. Create a task entitled "xyz task"
2. Press S to search and for "showing recent" select "all"
3. You should see the "xyz task" newly created task near the top of your list.
4. Now enter in the "Search..." field "xyz"
5. Note that the task named "xyz task" is NOT found.
Also: If you place "xyz" in a checklist full text search won't find it there. Need clarification in documentation on exactly what content full text search will search. Also need to understand why "xyz" isn't located within the task name. It is found when placed in description.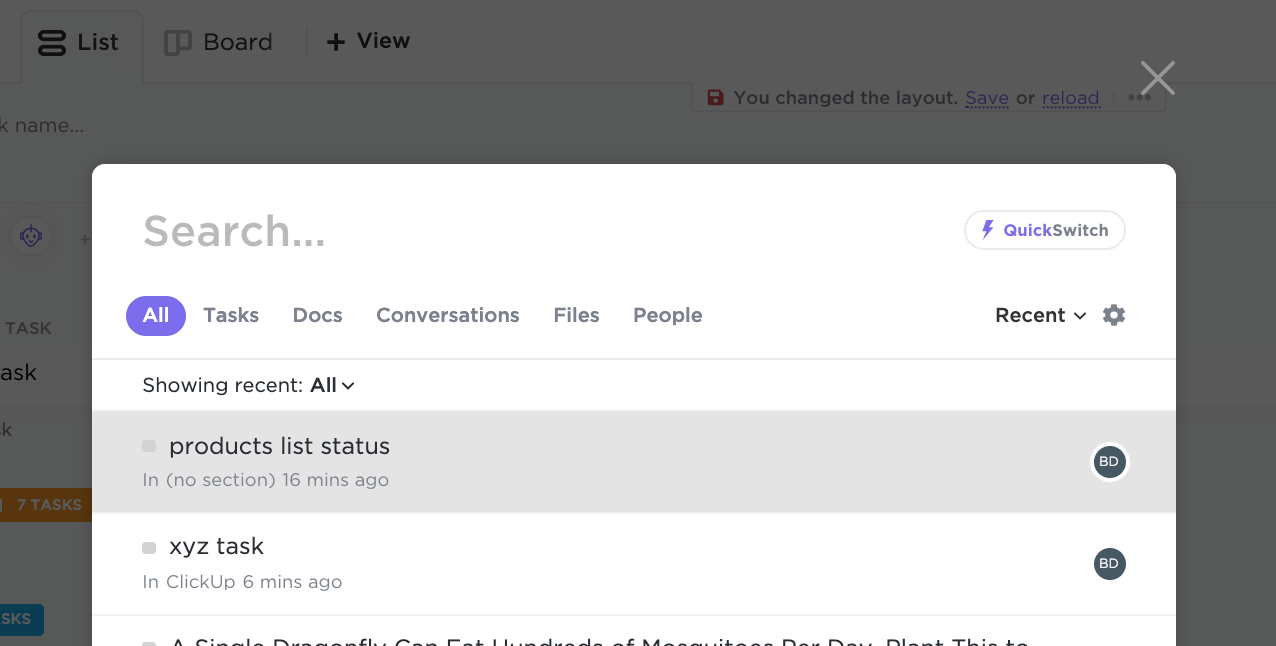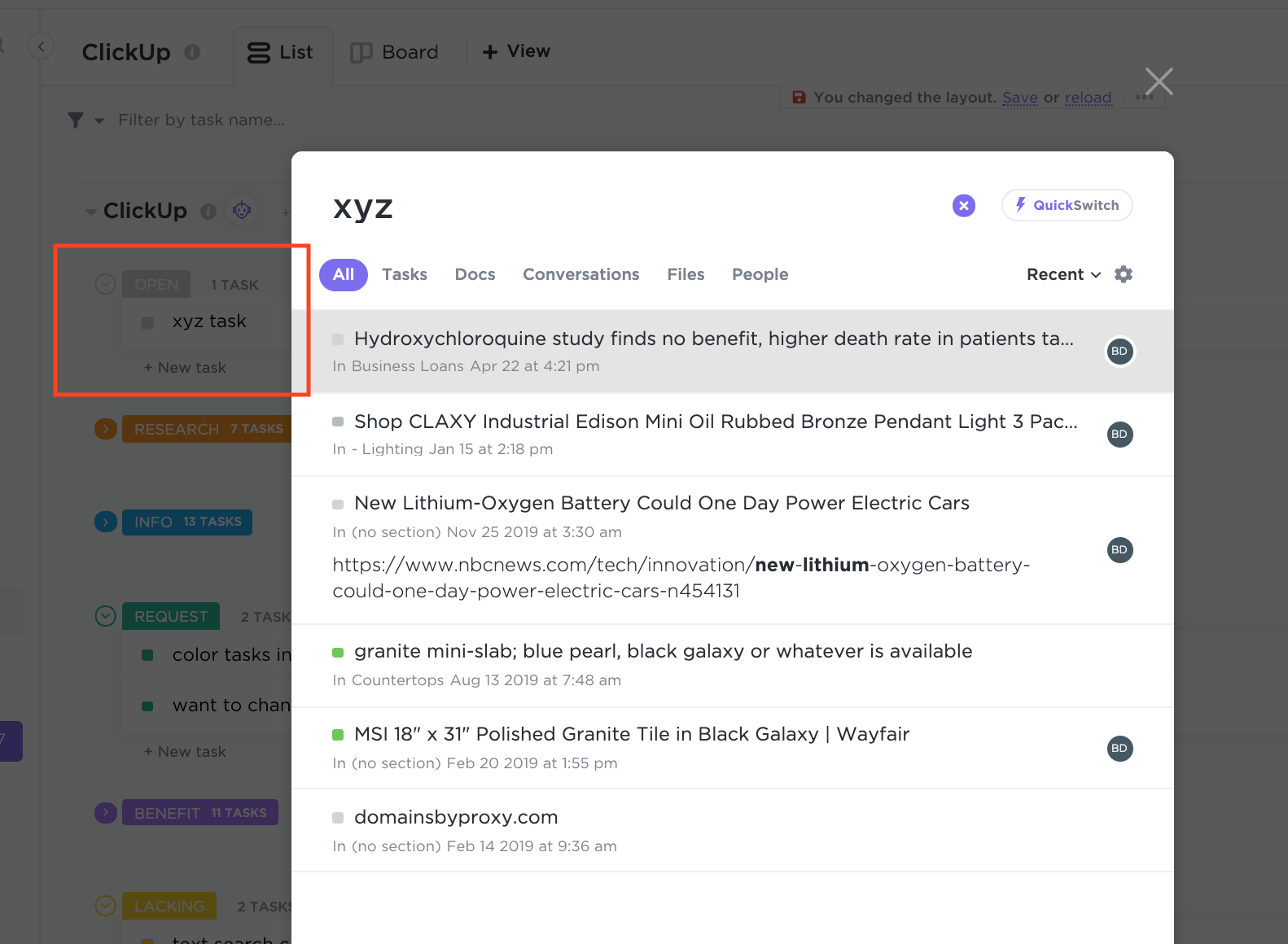 marked this post as
closed
marked this post as
under review