I can't hide closed tasks
under review
Any setting related to hiding closed tasks is just an empty toggle. The "Show Closed Tasks" in "View Settings" doesn't do seem to do anything. The button to "quickly show closed tasks" doesn't do anything either. In fact, the tooltip (the text shown on hover) always says "quickly show closed tasks" even when the button toggle to "HIDE CLOSED"
J
Merged in a post:
Show closed tasks although the hide closed is active
The bug happens in the Space View. To reproduce it:
I have a filter to only show tasks with Status Next
OR
Tasks with Start Date Today or early
The tasks closed with start date today or early are showed ignoring the "hide closed" flag.
I don't see any way to make it work properly.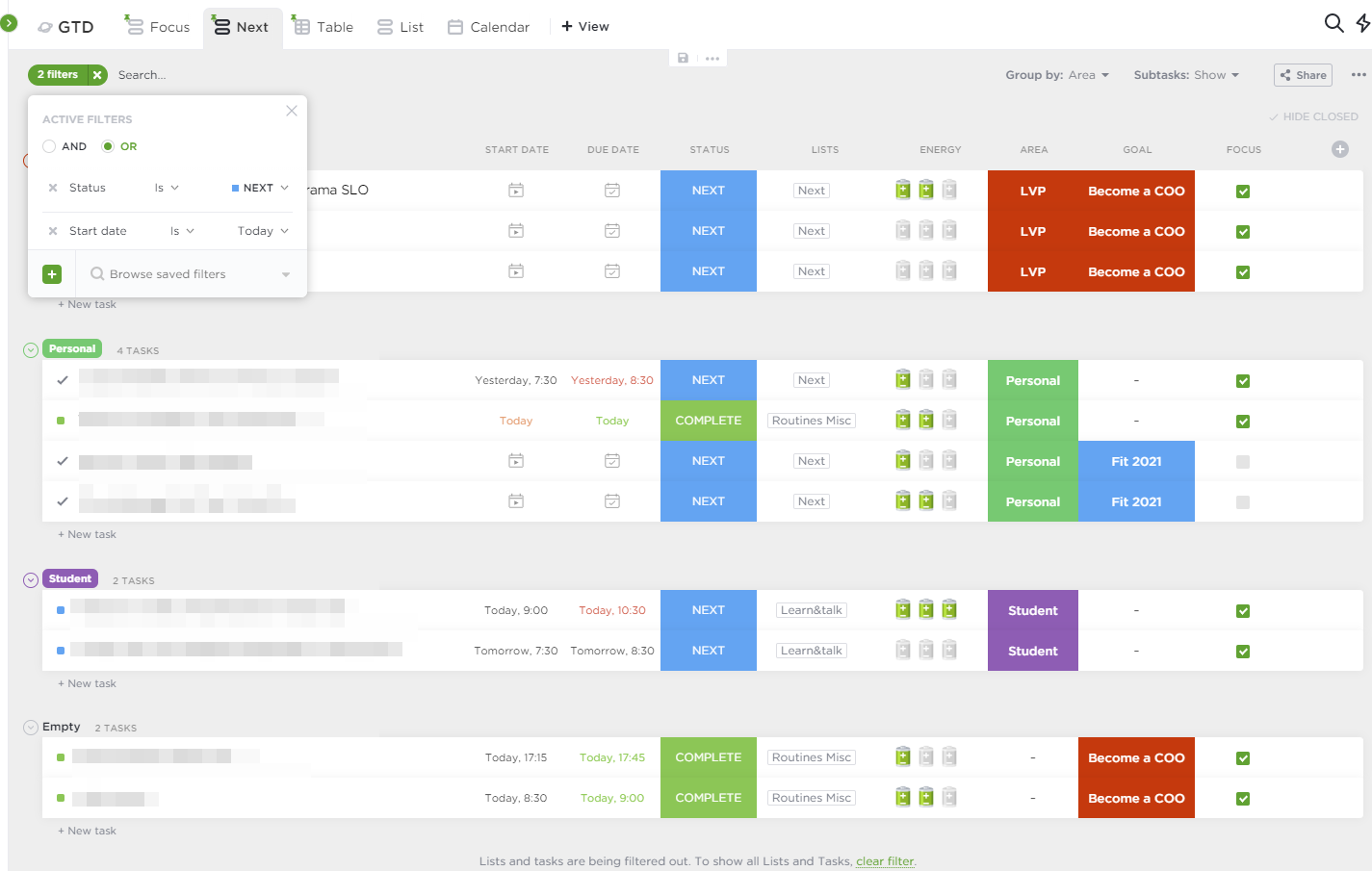 J
marked this post as
under review