Filtering to Assignee when global view is set to ME
complete
If there is global view set to ME and you want to filter task list to Assignee user, it is possible to click on Assignee option in Filter menu and then all the filter menu is closed but nothing happend.
I was confused by this and after a while I mentioned that if I just hover Assigne option in Filtering menu there is popup bubble with information about need to switch to Team view to use Assignee filter.
This Assignee option in filter menu shouldnt be clickable or on click it should display informatin popup and not close the filtering menu.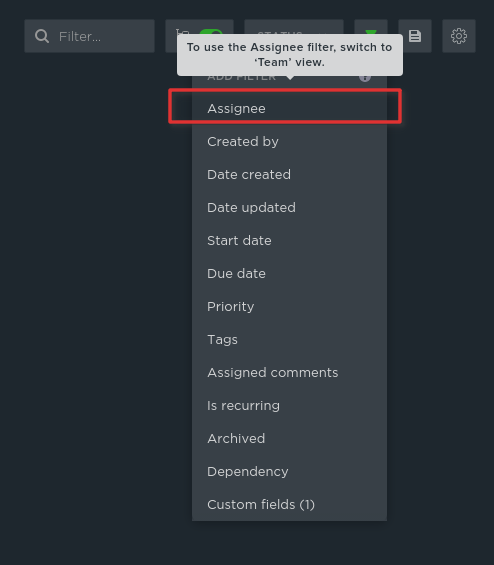 marked this post as
complete
marked this post as
under review