Clicking the template wand to create a new task, guests are prompted to select a list to add the task to even tho they are only members of one list
under review
We have guests that are only part of one list, but when they click the wand to create a new task based on a template, they are prompted to select which list to add it to.
Then when they select the list they are a guest for, they get a pop up that says, "You have a saved draft. What should we do with it?"
...but they didn't actually have a draft to begin with, so that's weird.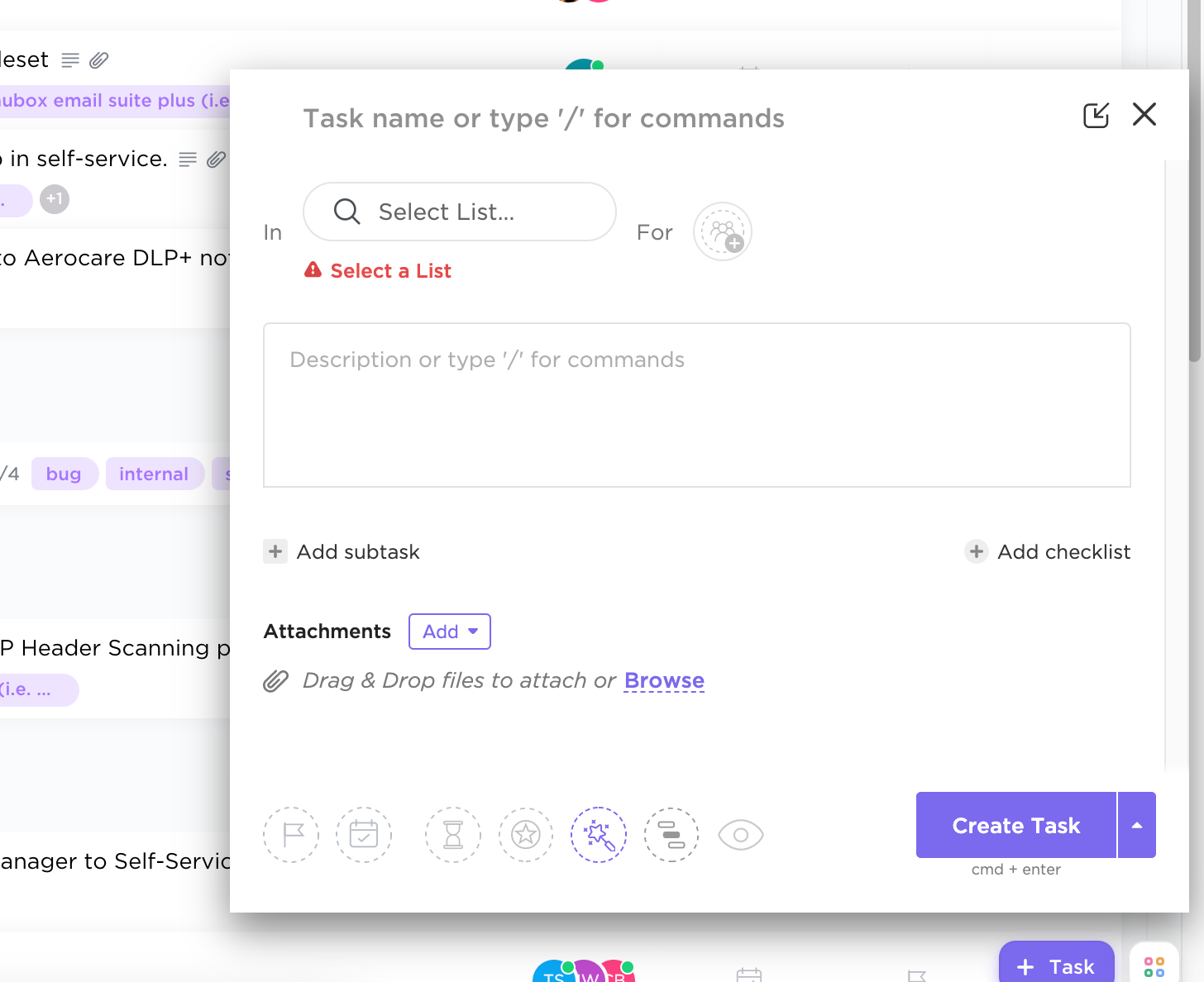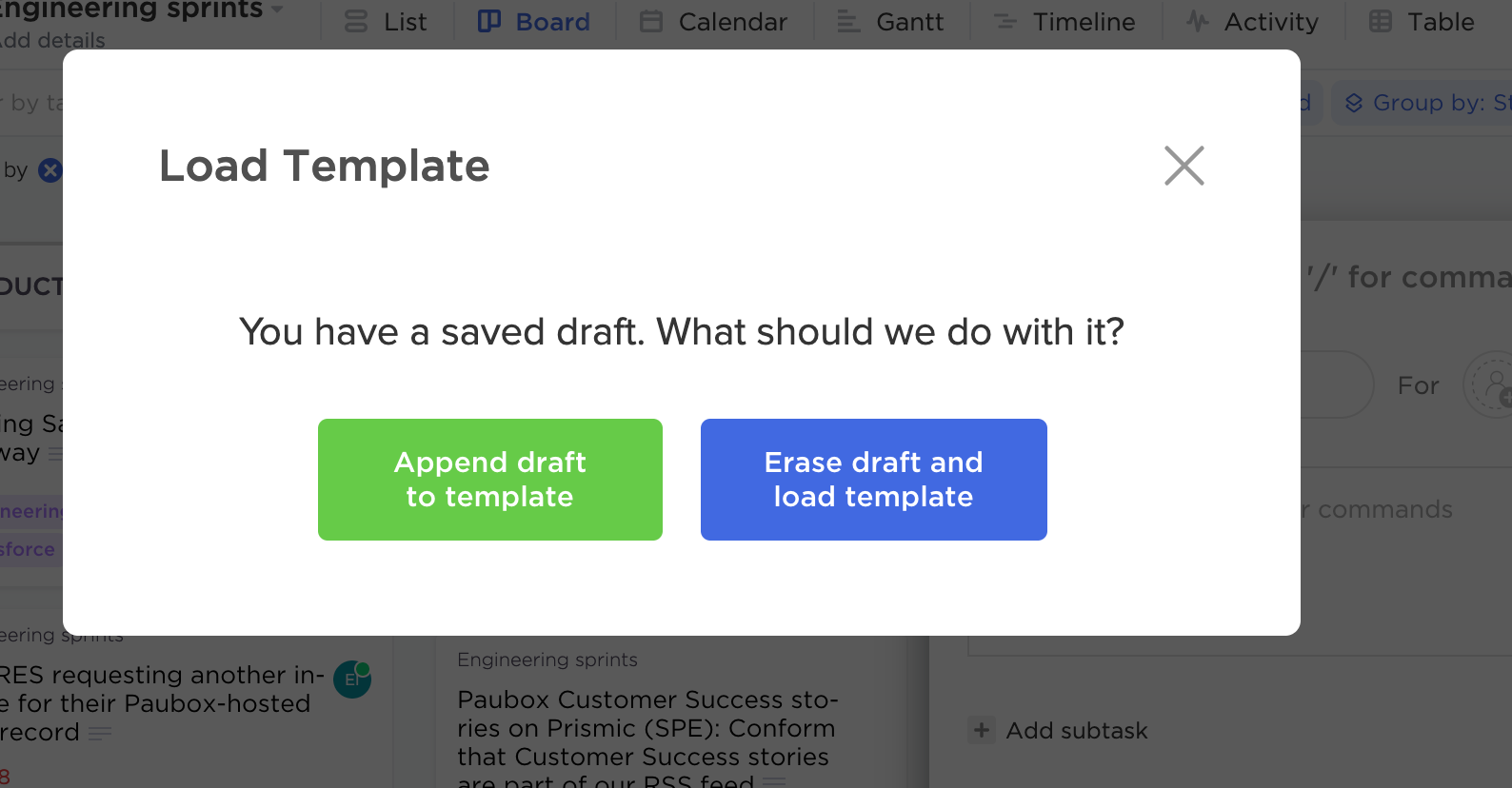 M
marked this post as
under review