Tasks scheduled for tomorrow are shown for Today
under review
Hi. Selecting tomorrow as start or due date for a task is showing as today.
This started happening today, not seen before.
It's currently 22:26 hrs of Sunday 08th.
Notice Chile ended daylight saving time DST today at midnight, changing from UTC -3:00 to UTC -4:00.
DST start and end dates are sometimes changed by the Chilean government.
https://www.timeanddate.com/worldclock/chile/santiago
The timezone configured for my account is America / Santiago. This has not changed since I started using Clickup.
The synchronization of ClickUp to Google Calendar shows the task correctly scheduled for tomorrow, but in the Clickup GUI it is show as Today instead of Tomorrow.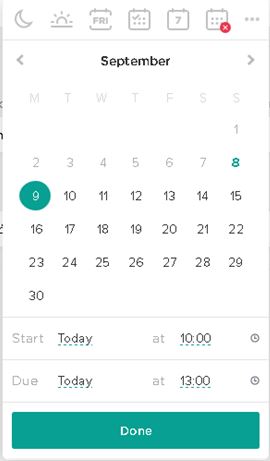 marked this post as
under review