I'd love to have a place to see and edit all available templates across spaces, projects, lists, tasks, checklists, etc. Similar to Process Street, the way you can create templates, manage templates, and then run templates from a central dashboard/location/hub.
Merged in a post:
App Store for templates, filters, and more...
It would be great if there was some kind of App Store in the ClickUP community to share finished project templates, lists, filters, and more...
Merged in a post:
Allow list templates to be reusable by all Clickup users globally (template market)
Podio calls their list templates 'Apps' and allows users to either create their own apps or to select one from the app market. Likewise, there could be a Clickup list template market. Google does the same with its user submitted content templates which are available for free worldwide.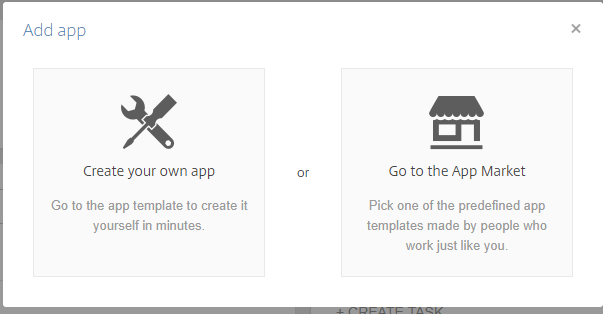 Merged in a post:
TEMPLATE LIBRARY
I would love to be able to share and access templates of other users who are also up for sharing and accessing templates for use within this platform. I have been asked so many times by newcomers and current users as to how I organize within this platform and this is a feature I would just LOVE to see implimented. As also formerly having used Airtable - I found the ability to access a user generated template library, to see how others use the platform and organize within the platform for various other types of organizations/agencies/etc., VERY useful and additionally helpful in setting up and understanding how to use and make great use of a platform.
ClickUp is by FAR my favourite progam so far and I would really love to see this be a feature to encourage users to share and learn from one another in the platform as well!
Merged in a post:
Copy Templates from Another Account
One of the things I liked about Trello was that you could copy boards/templates into your account as long as the board was set to public. I would love that ability to collaborate and help other business owners!
Merged in a post:
Share Project Templates
It would be great to share Project templates across Teams!!