The Web app is very very very slow!
under review
The web app is very slow since a week or 2. It takes about 5 minutes to load a page, if you're lucky. I have commented on tickets from other users, but the status keeps being changed to 'Complete'. This problem is not fixed though.
We've tried all our internet connections and that doesn't seem to be the problem.
Please fix this issue. We started using ClickUp with our company since a month ago and we were very happy with it. We are thinking about going back to Atlassian/Jira though, because we can't seem to use ClickUp properly cause of its loading problems.
Other problems:
Docs and meetings keep being deleted while typing, assignees are removed from tasks right after we assigned them, tasks are deleted when added etc.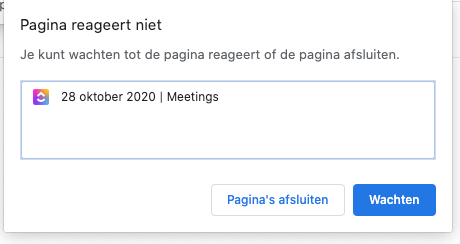 L
marked this post as
under review