Checklist - tasks hiding on reorder
complete
Reordering the todos hides them temporary. In the attached pic, you can see a biger space between two todo tasks, well there-s another one whoțs hiding. And, as you can see, there are 1/5 completed, not hiding the completed tasks, but shows only 2 of them.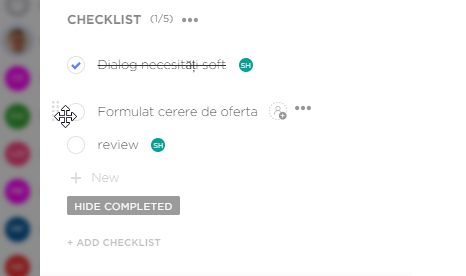 marked this post as
complete
marked this post as
under review
Merged in a post:
Checklists reorder randomly
When updating checklists that have been duplicated or loaded from a template, they often randomly reorder themselves.
This is incredibly frustrating as it makes checklists pretty useless for our processes.
If I add a new checklist and add all the old checklist items to it in the right order, I can then refresh the page and the new checklist is in the right order.